Media consumes us.
Whether you're binge watching Orange is the New Black, waiting in line at the grocery store, or walking down the street, media is everywhere, and there is no possible way to avoid it. It's sad, it's scary, but it's reality…well, sort of.
With all this media hitting us in the face, we get to know a lot about people that are constantly making appearances in television, film, magazines, radio, and anything else you can possibly imagine. With that being said, to get to my point, we get to know a lot about celebrities.
I have this issue where if I watch a movie or film and take an interest in a certain character or individual, I Wikipedia every possible thing I can about the person a.k.a. the celebrity and every other celebrity they are connected to. It's a curse, but I kick-ass in trivia.
With that being said, we, as a society, tend to invest our time and effort in keeping up-to-date in celebrities' lives.
What happens to certain celebrities when they kind of go…I don't know…off the radar?
Here's a list I've come up with of a list of celebrities that I want to know what the f***k happened to :
1. Mischa Barton
I don't want to give any O.C. spoilers here but what happen to Coop after the..you know…did Mischa Barton go down one of those paths that many of her fellow celebs did as well? Let us know girl!
2. Eminem
People aren't lying when they say Mr. Mather's keeps a "low profile."
3. Ryan Cabrera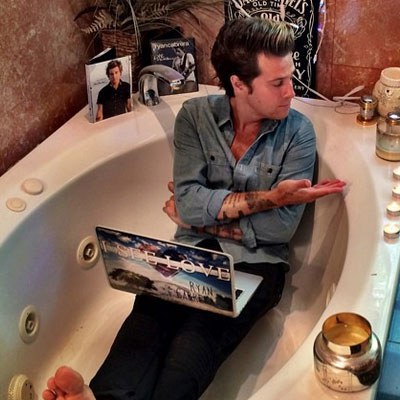 Were did he go "all the way down" to? Remember the days he dated Audrina Patridge? Bless them both. Also, if you have never seen his episode of cribs I HIGHLY suggest it.
4. Justin Guarini

DID YOU KNOW HE IS THE CHARACTER OF ' LIL SWEET' IN THOSE PEPSI COMMERCIALS????
5. French Montana
What happened to Mr. Montana after he stopped keeping up with Khloe Kardashian? Okay, I have something to confess….this rapper lives in my tiny suburban New Jersey town only three houses down from me. Don't believe me? Look it up! About a month ago I saw him walking down the street with a beautiful little blonde. He waved to me as I drove by. Maybe one day he'll let me babysit that monkey of his.
[contact-form-7 title='EN-FORM']